The International Highrise Award 2020
Internationaler Hochhaus Preis 2020
Peter Körner / Stefanie Lampe / Jonas Malzahn / Peter Cachola Schmal (eds.)
Published by JOVIS Publishers, language: G/E
The publication presents the award winner, as well as all 31 nominated projects from 14 countries, among others by Zaha Hadid, OMA or Skidmore, Owings & Merrill, with photos and plans. With this it documents current and significant trends in worldwide high-rise architecture.
Softcover with flaps, 21 x 27 cm, 152 pages, approx. 270 col. and plans
ISBN-10: 3868594310 / ISBN-13: 978-3-86859-644-1
EUR 19,00

[gravityform id="1" title="false" description="false" ajax="true"]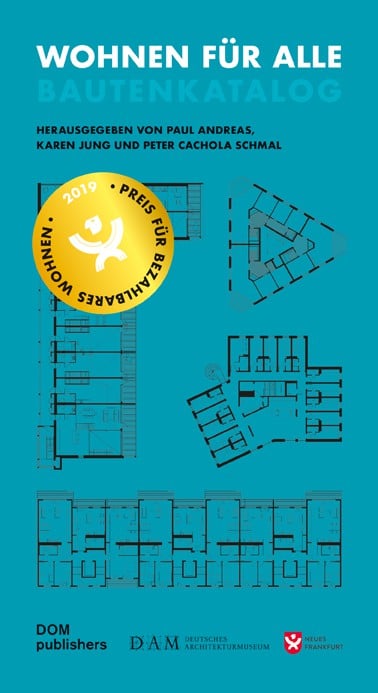 Herausgebeben von Paul Andreas, Karen Jung und Peter Cachola Schmal Erschienen bei DOM Publishers 135 × 245 mm 440 Seiten 800 Abbildungen Softcover ISBN 978-3-86922-722-1 Im Museumsshop erhältlich für 14,– EUR Im Buchhandel...