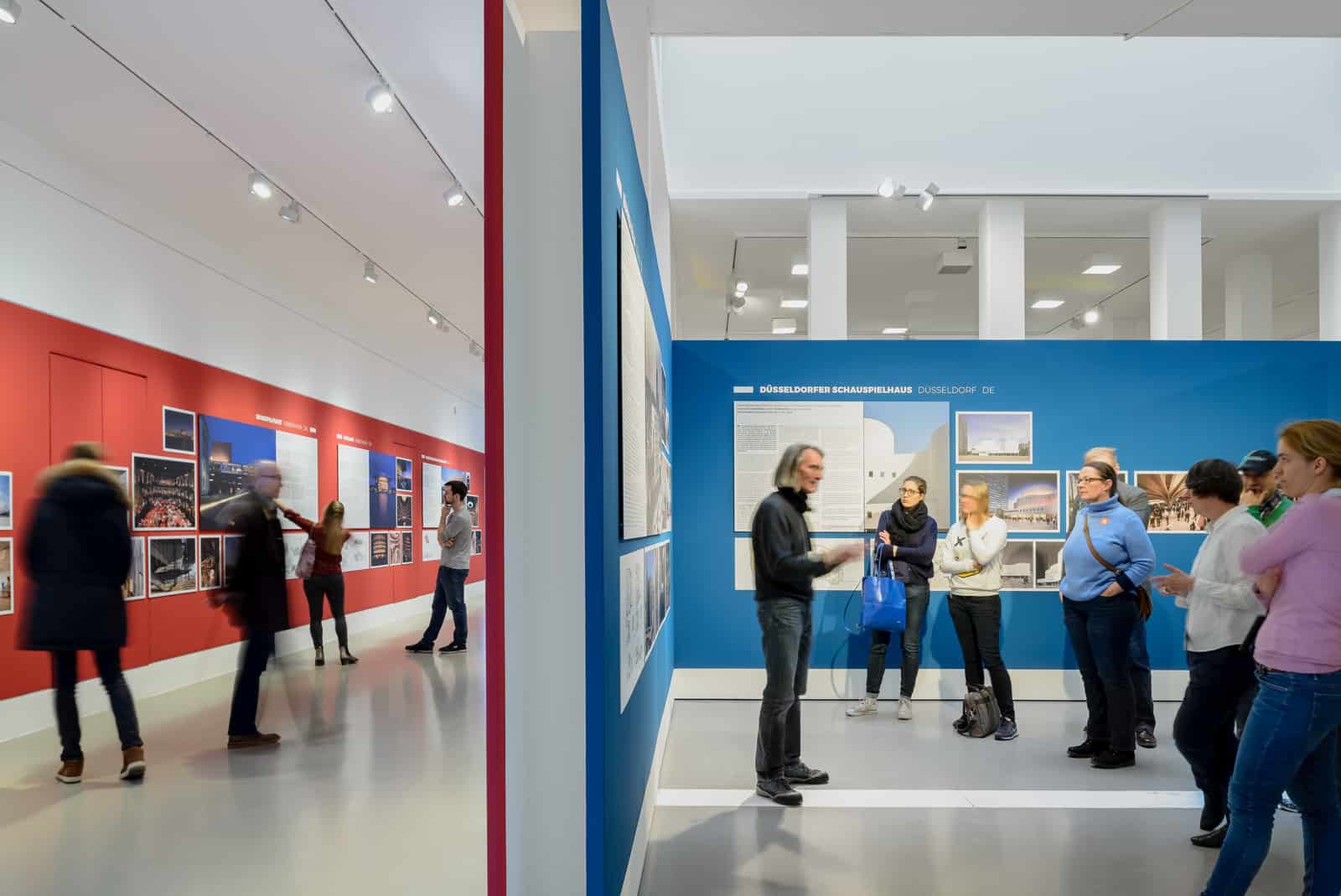 PUBLIC TOURS
The public tours on weekends are free. Yorck Förster takes you on an informative tour through the current exhibitions.
NICE OUT HERE
3 April, 1 May, 22 May, 5 June, 13.30 + 14.30 each at the Hessenpark Open-Air Museum

ANTONIO DE CAMPOS (from 9 April 2022)
Saturdays, 3 p.m. each day
External
Offers for guided tours and cultural tours in cooperation with our two external partners:
ARCHITOUR –

EXCLUSIVE TOURS PARALLEL TO DAM EXHIBITIONS
DAM ON TOUR: Themed tours to special places
Further information and booking: architour.de/tour
with
ANDREA SCHWAPPACH, Architect – City and architectural tours
There are no tours at the moment

Registration and inquiries
REISEN IN ZUSAMMENARBEIT MIT DEM VEREIN INTEGRALE ARCHITEKTUR UND LEBENSRAUMENTWICKLUNG, DEM DEUTSCHEN ARCHITEKTURMUSEUM UND DER AKADEMIE DER ARCHITEKTENKAMMER SACHSEN.
Konzept und Durchführung
DR. MATTHIAS QUAST, Kunsthistorisches Institut in Florenz (Max Planck Institut)

Köln. Metaphysik der Stadt
Der Kranz der romanischen Kirchen. Mit einem Ausflug nach Brühl
21.-24.4.2022
Paris Versteckter Zauber
Studienreise zu wenig bekannten Orten der Seine-Metropole
25.-29.5.2022
Die Marken
Standorte Ascoli Piceno, Ancona, Urbino
neuer Termin: 9.-16. Oktober 2022
Rom. Barocke Überraschungen
Die dynamisierte Form
Mit einem Tagesausflug nach Tivoli
14.-20. März 2023