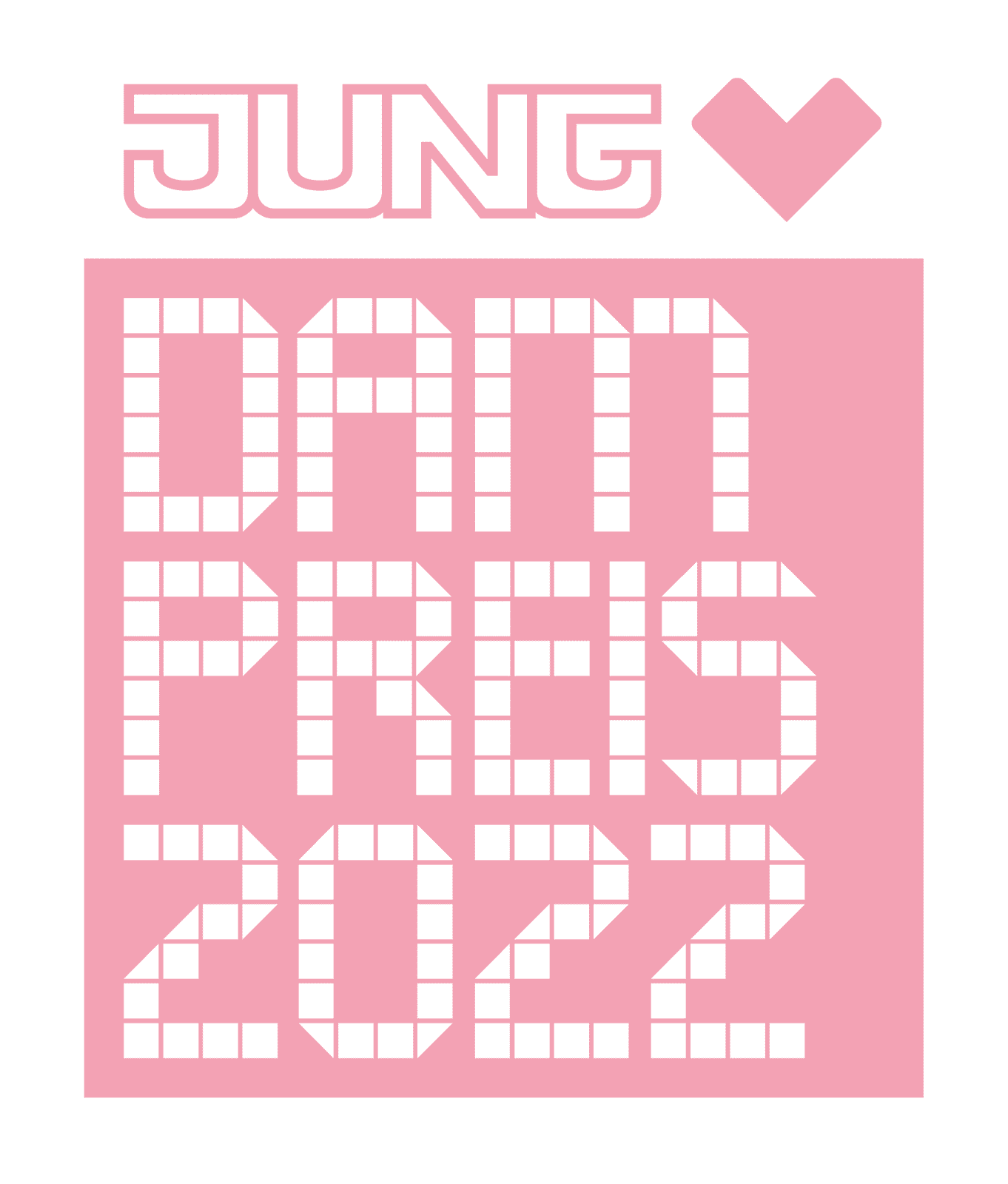 The 26 best buildings in / from Germany
Since 2007, the DAM Prize for Architecture has been awarded annually to outstanding buildings in Germany. In 2022, the prize will be awarded by the German Architecture Museum (DAM) for the sixth time – in close cooperation with JUNG as a cooperation partner – in a staggered jury procedure.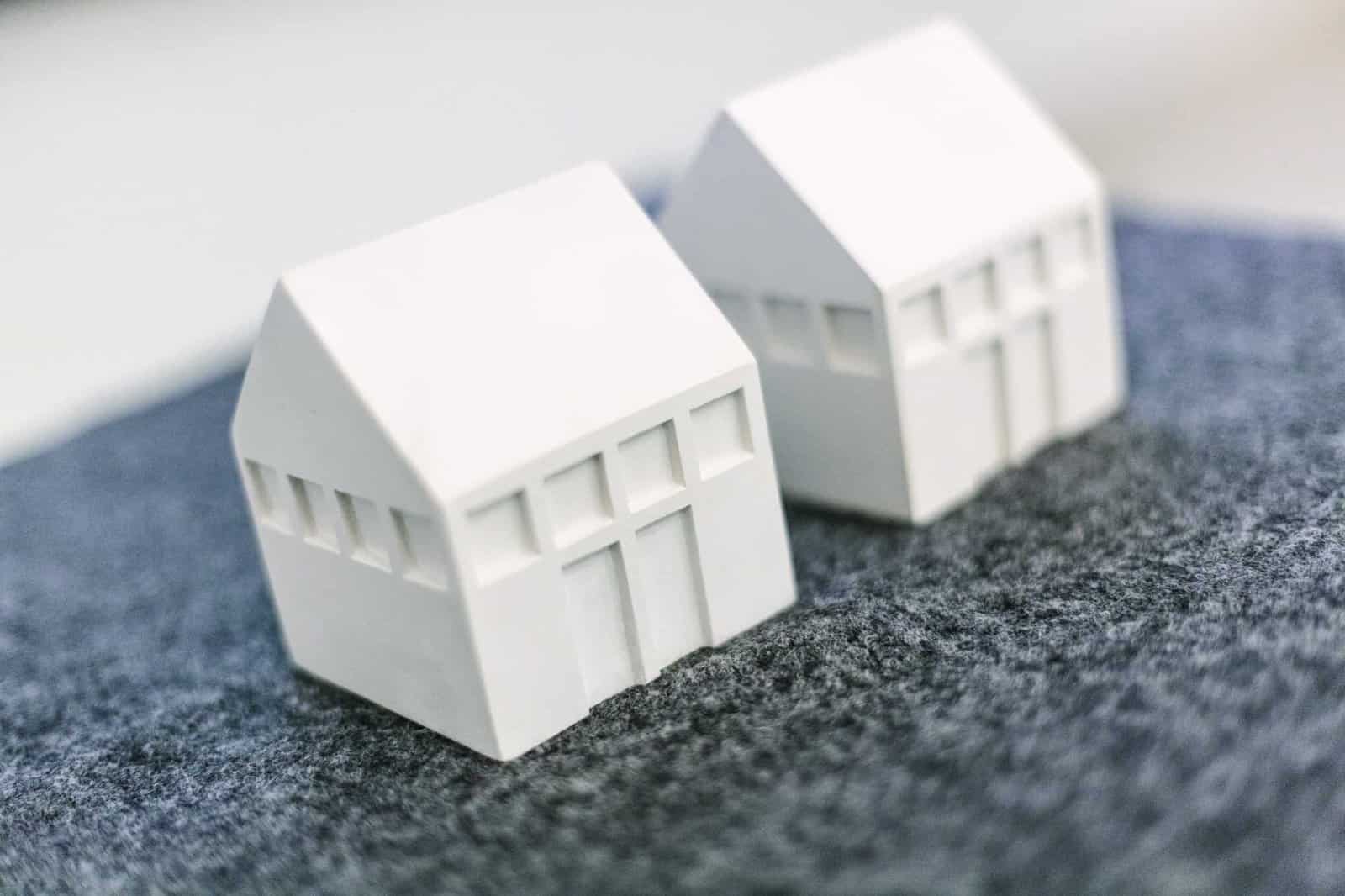 January 29 – March 27, 2022, DAM Ostend
The DAM Preis for Architecture in Germany 2022 has been awarded to ARGE SUMMACUMFEMMER BÜRO JULIANE GREB for 'SAN RIEMO' RESIDENTAL BUILDING at Munich.
Located in the relatively young Munich trade fair city of Riem, "San Riemo" is highly innovative. The building cooperative KOOPERATIVE GROSSSTADT had organized its own competition for its first housing project, for which there were 62 (!) submissions. For cost reasons, the realization decision was made in favor of the originally second-place design by ARGE SUMMACUMFEMMER BÜRO JULIANE GREB (Anne Femmer, Florian Summa, Juliane Greb, Petter Krag). Aesthetically, the building surprises with a street front with slender winter gardens behind corrugated polycarbonate panels. Most
importantly, the house's matrix-like spatial structure allows for different apartment layouts for different lifestyles, including communal spaces. The jury is convinced: this cleverly thought-out house, which has already been wholeheartedly accepted by its residents, sets standards in the pressing question of the future of housing – and decided to award the San Riemo the DAM Preis 2022.
In 2022, the award will for the sixth time be bestowed by Deutsches Architekturmuseum (DAM) in close cooperation with JUNG as its partner – as part of a phased jury process.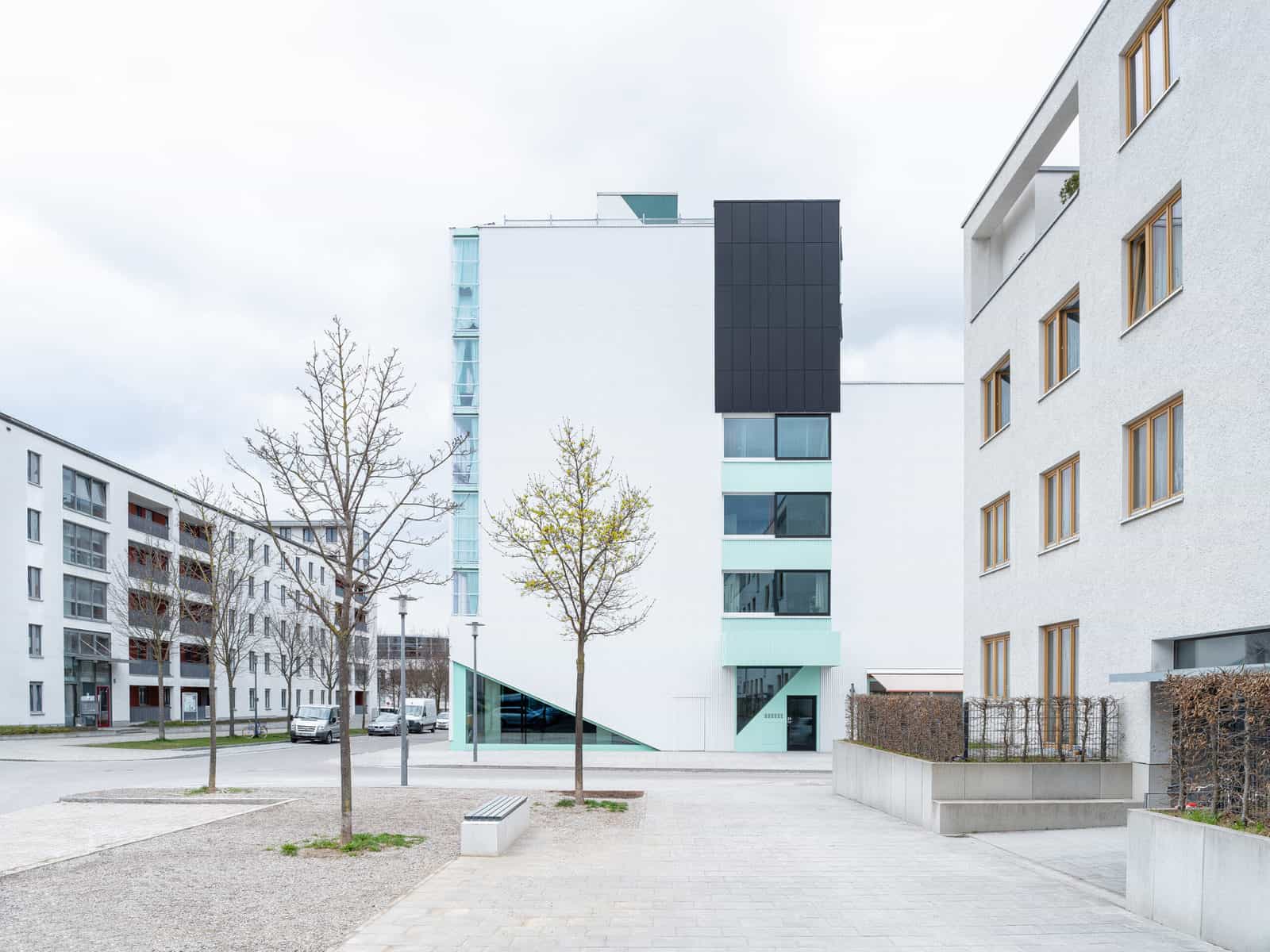 GENOSSENSCHAFTLICHES WOHNHAUS »SAN RIEMO«, MÜNCHEN
ARGE SUMMACUMFEMMER BÜRO JULIANE GREB
© Foto Photo: Petter Krag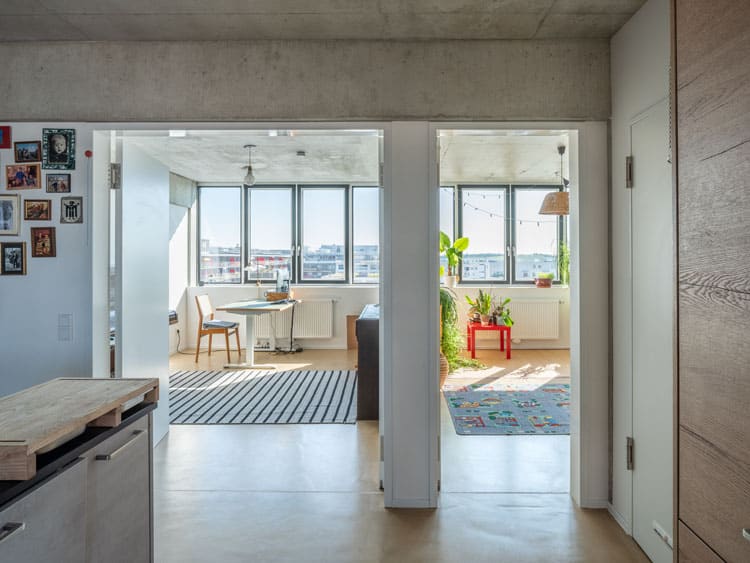 SAN RIEMO MÜNCHEN
ARGE SUMMACUMFEMMER BÜRO JULIANE GREB
Foto Photo: Petter Krag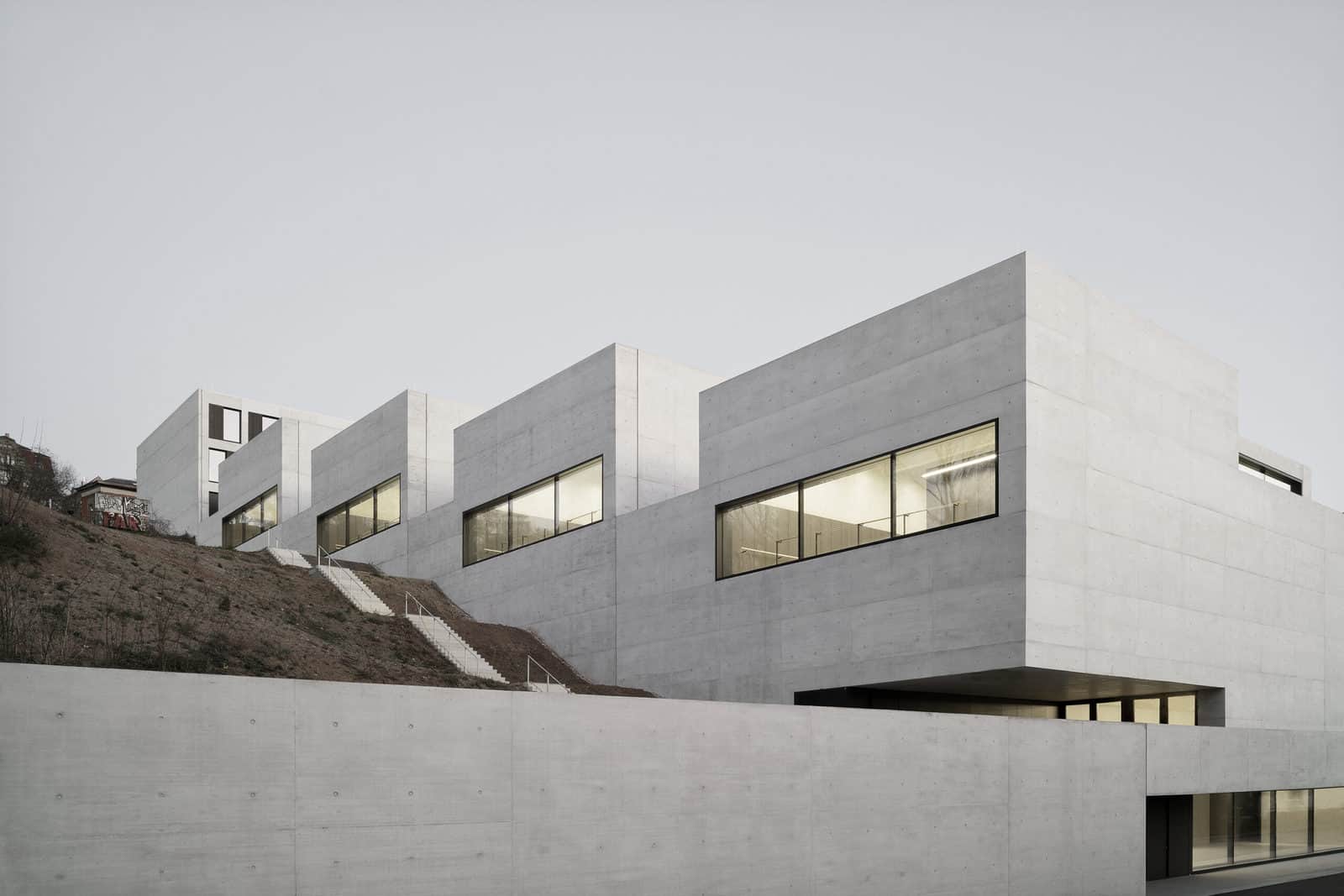 JOHN CRANKO BALLETTSCHULE, STUTTGART
BURGER RUDACS ARCHITEKTEN
Foto Photo: Brigida Gonzalez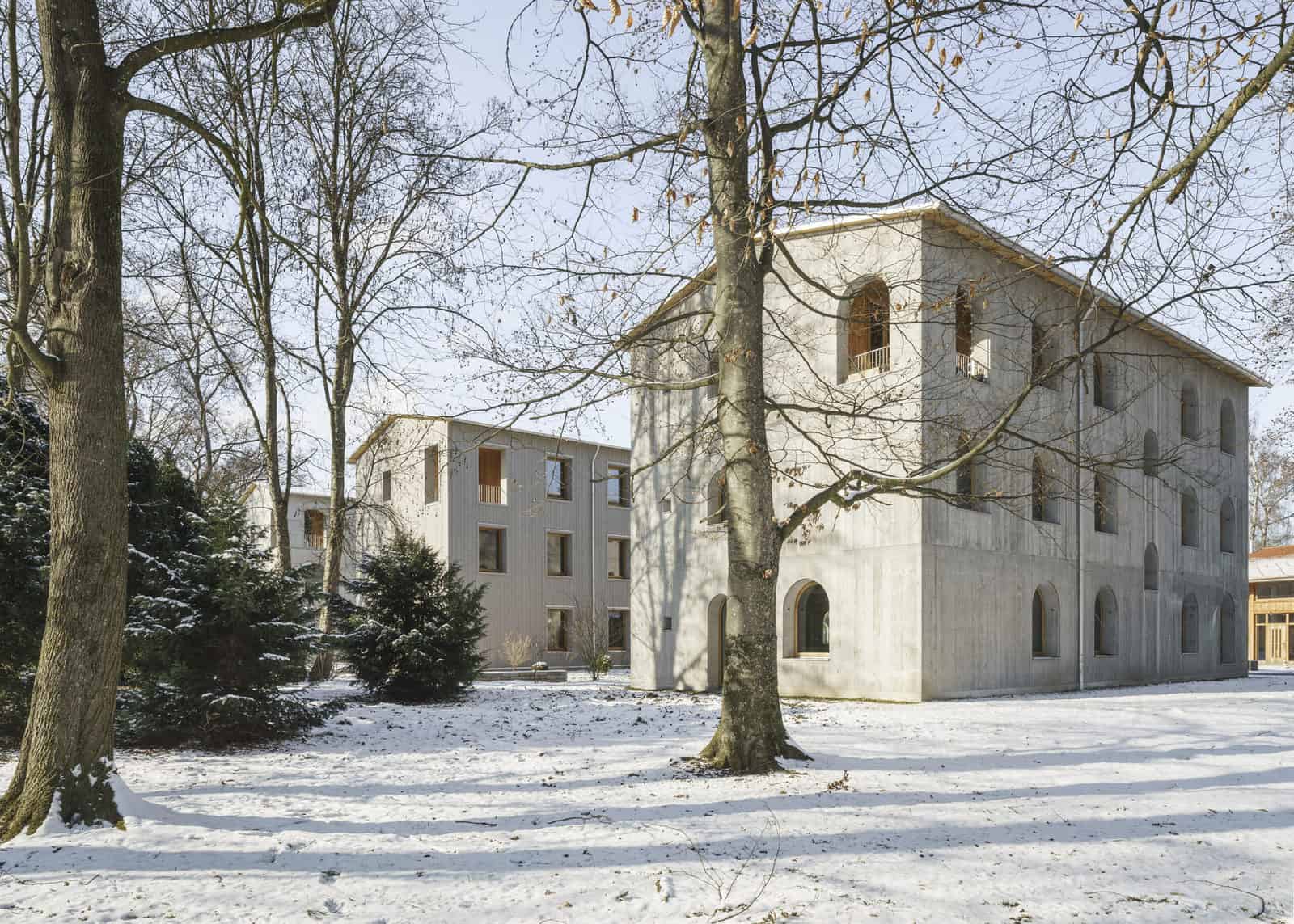 FORSCHUNGSHÄUSER BAD AIBLING
FLORIAN NAGLER ARCHITEKTEN
Foto Photo: Schels, Lanz, PK Odessa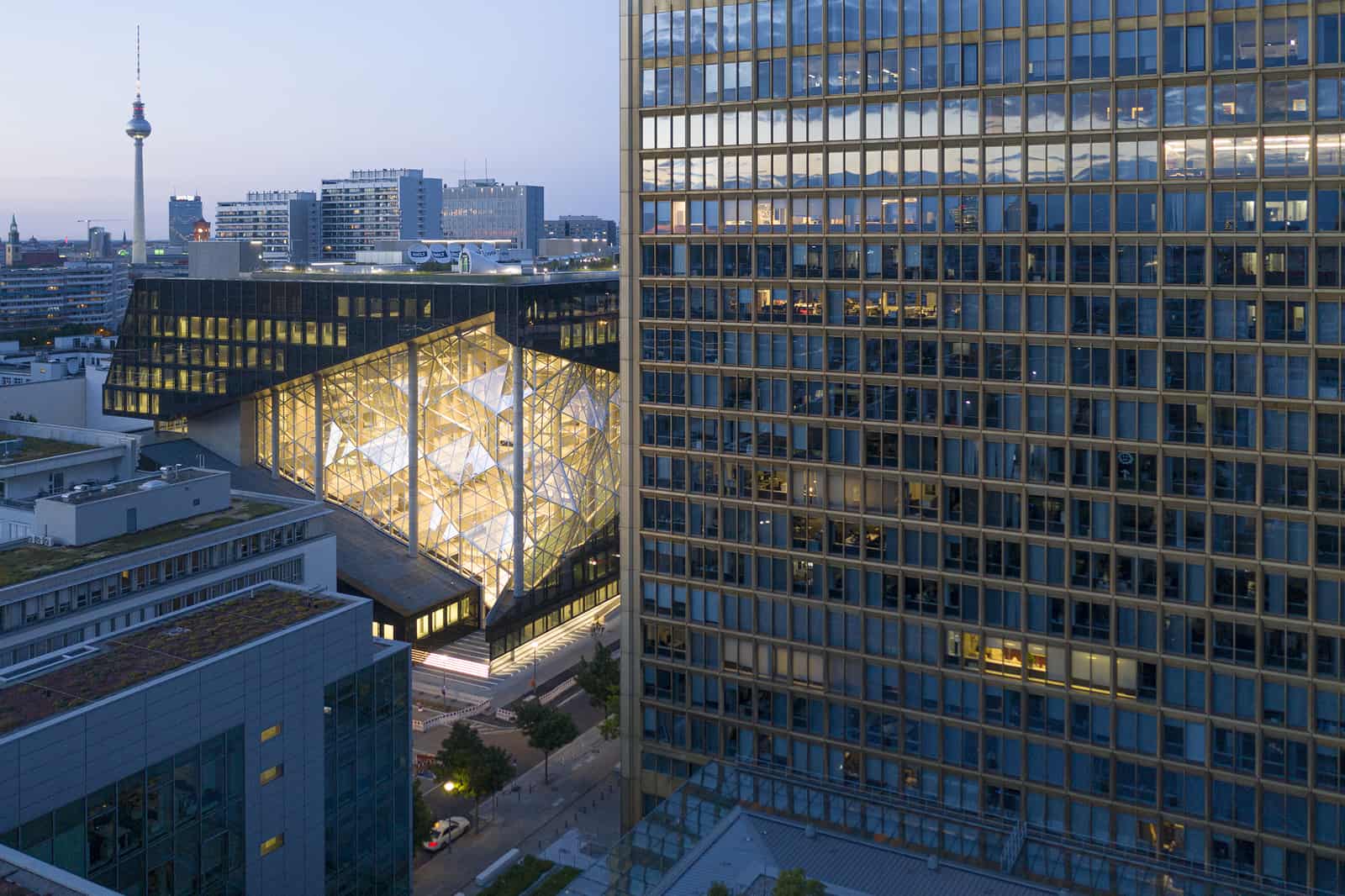 AXEL-SPRINGER-NEUBAU, BERLIN
OFFICE FOR METROPOLITAN ARCHITECTURE (OMA)
Foto Photo: Laurian Ghinitoiu
The Nominees for the DAM Preis 2022
ARGE SUMMACUMFEMMER BÜRO JULIANE GREB
Residental Building "San Riemo", Munich PRIZE WINNER
BAUR & LATSCH ARCHITEKTEN
Wohnen am Verna-Park, Rüsselsheim
BEHNISCH ARCHITEKTEN
Adidas World of Sports ARENA, Herzogenaurach
BOGEVISCHS BUERO ARCHITKTEN & STADTPLANER
Flussmeisterstelle, Deggendorf
BURGER RUDACS ARCHITEKTEN
John Cranko Ballettschule, Stuttgart FINALIST
DAVID CHIPPERFIELD ARCHITECTS
Jacoby Studios, Paderborn
ECKER ARCHITEKTEN
Ortsmitte Gaiberg, Gaiberg
FELGENDREHER OLFS KÖCHLING ARCHITEKTEN
Johann Jacobs Haus, Bremen
FEYYAZ BERBER ARCHITEKT
Umbau eines Wohnhauses, Köln
FLORIAN NAGLER ARCHITEKTEN
"Einfach Bauen", Forschungshäuser Bad Aibling FINALIST
HAASCOOKZEMMRICH STUDIO2050
Verwaltungs- und Logistikzentrum Promega, Walldorf
INGENHOVENARCHITECTS
Kö-Bogen II, städtebauliche Neugestaltung am Gustaf-Gründgens-Platz, Düsseldorf
JAN WIESE ARCHITEKTEN & RALF WILKENING ARCHITEKT
Remise Imanuelkirchstraße, Berlin
J. MAYER H UND PARTNER ARCHITEKTEN
IGZ Campus, Falkenberg
LRO LEDERER RAGNARSDÓTTIR OEI
Württembergische Landesbibliothek, Stuttgart
MEDINE ALTIOK ARCHITEKTUR
Muslimisches Wasch- und Gebetshaus, Hamburg
MEIER UNGER ARCHITEKTEN
Haus Erler, Fockendorf
NETZWERKARCHITEKTEN
Fuß- und Radwegbrücke am Mozartturm, Darmstadt
OMA
Axel-Springer-Neubau, Berlin FINALIST
PPP ARCHITEKTEN + STADTPLANER
Freilichtmuseum Molfsee – Jahr100Haus, Molfsee
PRAEGER RICHTER ARCHITEKTEN
Massivholzhäuser, Neuruppin
STUDIO LOT ARCHITEKTEN & INNENARCHITEKTEN
Stadlerhof, Burghausen
WAECHTER+WAECHTER
Werkstatt für behinderte Menschen und Medizinische Versorgung, Neuwied-Engers
JUNG Lectures. Die Finalisten und die Shortlist DAM Preis 2022
Termine in Kürze auf dam-preis.de, Start im Frühjahr 2022

Ausstellungsführungen mit Yorck Förster
Samstags und sonntags, jeweils 15 Uhr
Partners