PROVISORIUM / STOPHGAP
European Architectural Photography Prize architekturbild 2023
May 13 – July 2, 2023
The European Architectural Photography Prize has been awarded every two years since 1995, and since 2003 has been organized by architekturbild e.v. Cooperation partners are Deutsches Architekturmseum (DAM) and the Federal Foundation for Baukultur. In 2023 the first prize has been awarded to Nicole Keller & Oliver Schumacher from
Hamburg.
Dea Ecker, Jury chairwoman: »The 1st prize winners achieve the seemingly impossible with their quartet: An impressive composition of portrait and landscape format images that creates a larger whole with the most diverse subjects from heterogeneous everyday scenes – and with playful ease. The delicate humor that resonates with each individual motif and the subtle play of color bind the images together despite all their differences to form an intellectually aesthetic series. A photographically elegant and cheerful composition that interprets the theme of »stopgap« in a unique manner.«
For the jury the most important criteria included: the reference to the topic, the overall effect of the series, aesthetics, composition and technical brilliance. The exhibition presents not only the prizewinning series of images but also the two other prizes, five highly recommended series and 20 commendations. A catalog featuring all the photographic series is being published by Verlag av edition, Stuttgart.
Further exhibitions
---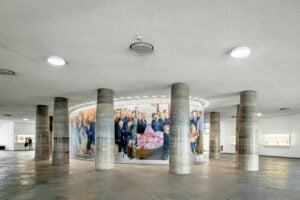 28. June 2022
–
31. December 2030
Die Frankfurter Paulskirche gilt als eines der wichtigsten Demokratiedenkmale Deutschlands. US-Präs...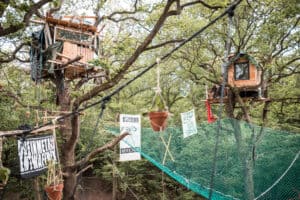 16. September 2023
–
14. January 2024
Protests have to be disruptive to be effective. When these disruptions move into public space and ta...