HUHU

Ride a Bike!
Reclaim the City
April 21 – September 2, 2018, Ground Floor
Designing public spaces well is a central task for urban planners and landscape architects. And they are joined on their already cramped stage by yet another agent: traffic planning. Bicycle traffic plays a central, connective role in the work done by all three and can provide the key to success. In order to maintain and improve the quality of life in the cities, where densities are increasingly rising and space used all the more intensively, more space is required on streets and squares, more green and more open spaces.The exhibition shows what an urban development needs to look like if it is to help persuade yet more people to get on their bike in the future. Projects from all across the world make the case for gently Reclaiming the City. The focus is on selected cities such as Copenhagen, New York or Oslo — these show how the path towards a more sustainable and social city can lead via planning a bicycle-friendly one. The exhibition will be accompanied by the catalogue "Ride a bike! Reclaim the city".
The project is funded by the German Federal Ministry of Transport and Digital Infrastructure within the National Cycling Plan 2020 (NRVP).
Curators of the exhibition are Annette Becker, Stefanie Lampe und Lessano Negussie.
Media Partners: hr iNFO, CityLab
The exhibition will be in Innsbruck, Austria from 9 June – 25 August 2021 and in Leuven, Belgium from 9 September – 7 November 2021.
Further exhibitions
---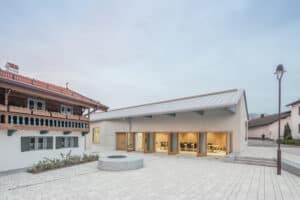 Increasingly, attention is being paid to rural regions as a center of life. They are places to live ...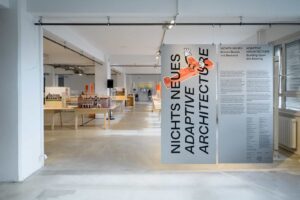 16. September 2022
–
15. January 2023
Born in Brazil in 1961, artist Antonio de Campos is arguably only known to a few people – but this...