Jan 23 – July 11, 2021
Can GREEN in architecture improve the climate in cities, reduce heat generation, lower the release of fine dust particles, and increase people's well-being? It's time to develop architecture with regard to green spaces, to upgrade urban spaces, and to consider GREEN not just in terms of ecological aspects.
The exhibition addresses the advantages and challenges of urban GREEN — especially the greening of houses and roofs in existing and new buildings. In addition to the science involved, the exhibition also focuses on the technical opportunities and practical issues. Successful green buildings from Düsseldorf to Milan and Singapore will be on show alongside tried-and-tested systems and completely new developments. Even before the exhibition begins, the DAM is calling for you to submit your own greening projects. The entries will be evaluated by a jury and the winners will be presented in the exhibition at DAM. For further information on the call for projects click einfach-gruen.jetzt
The exhibition is a cooperation with the research section of the international planning and consultancy firm Arup "Green Building Envelopes" and with the City of Frankfurt Dept. of the Environment.
You can find the accompanying programme to the exhibition EINFACH GRÜN here: Accompanying Programme Einfach Grün. 
Impressions of the exhibition
---
Videos about the exhibition
---
There are no upcoming Veranstaltungen.
Further exhibitions
---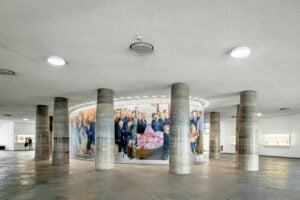 28. June 2022
–
31. December 2030
Die Frankfurter Paulskirche gilt als eines der wichtigsten Demokratiedenkmale Deutschlands. US-Präs...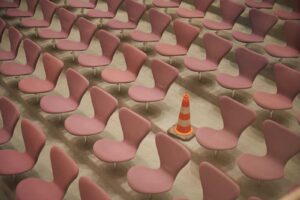 The European Architectural Photography Prize has been awarded every two years since 1995, and since ...