event
Exhibition Opening: RADICAL ANTIQUITY — Heinz Bienefeld's Villas and Churches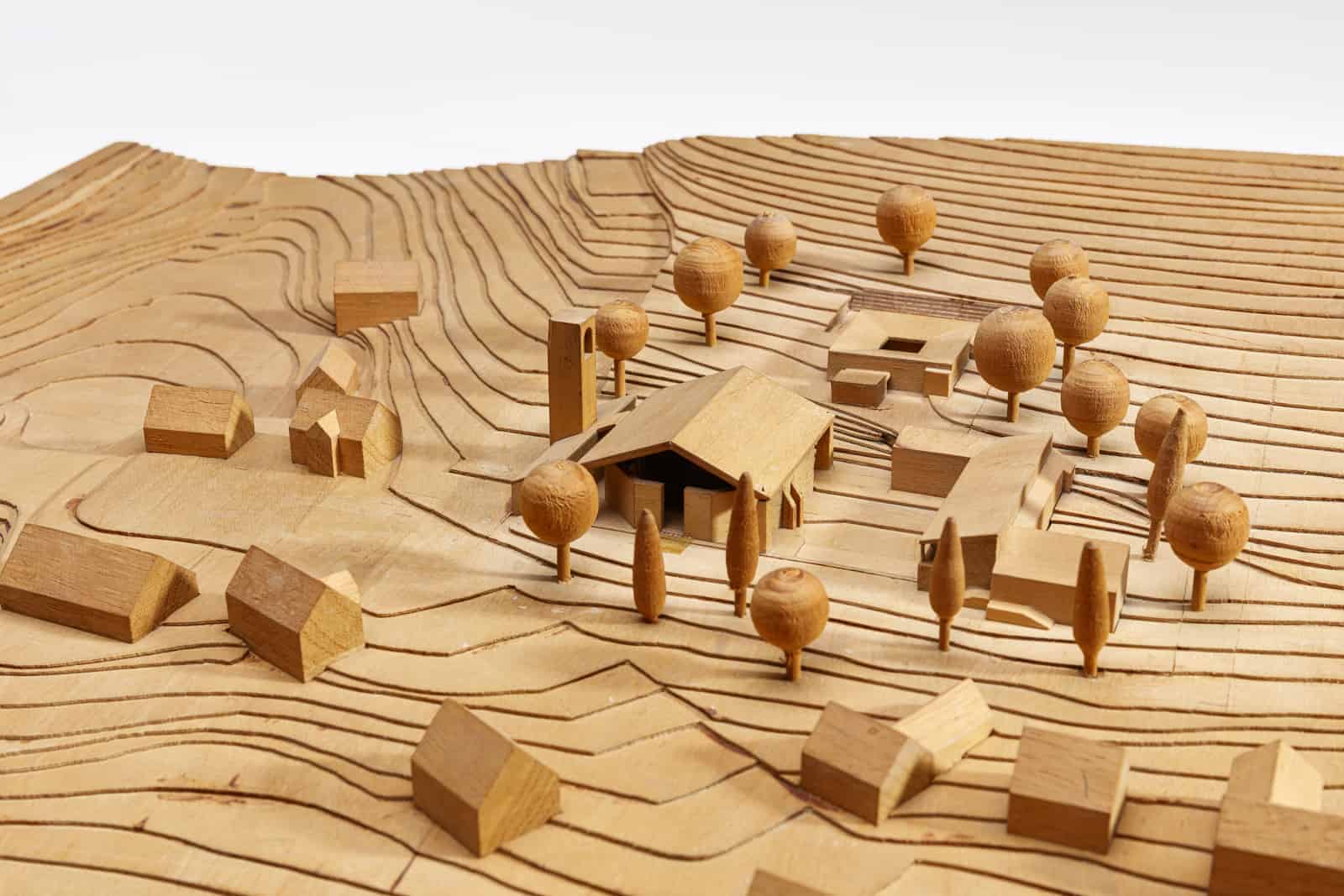 EXHIBITION OPENING
Friday, June 25, 2021, 7 p.m.

Teilnahme über facebook:
Deutsches Architekturmuseum | Facebook
Teilnahme über Youtube
Deutsches Architekturmuseum DAM – YouTube
Speakers:
MIKE JOSEF,  Deputy Mayor in Charge of Planning and Living, City of Frankfurt
PETER CACHOLA SCHMAL, Director Deutsches Architekturmuseum (DAM)
PHILIPP STURM, Curator
KATLEEN NAGEL, Co-curator
It was mainly in the Rhineland that Heinz Bienefeld (1926–1995), a Krefeld-born architect, designed a large number of both ecclesiastical buildings and private residences over a period spanning four decades. A selection of his projects, both those that were realized and those that never actually saw the light of day, is presented in the form of diagrams, photographs and models. The models are largely prototypes produced at the early phases of his projects, not only evidencing Bienefeld's approach to urban planning and his understanding of proportions, but also telling of the way he oscillated between the typologies of Classical Antiquity, the vernacular, and modern styles of architecture. Most of his models are made of Plasticine. Even these little models reveal traces of modeling, of the process, of how the buildings were intended to "meld" with an environment – a fundamental facet of Bienefeld's architecture. Numerous original ideas and sketches document just how precise and detailed his designs actually were. Models and drawings are complemented by new photographs, which convey an impression of his choice of materials for his interiors and exteriors.
The exhibition is accompanied by a publication.