ENERGIEBROKER
Interaktive Plattform
28. April – 7. Mai 2021
ENERGIEBROKER identifiziert Schnittstellen-Standards und Lösungsansätze für dezentrale Energiesysteme und bereitet diese vor. Auf Basis eigens entwickelter Soft- und Hardware-Demonstratoren werden die Schnittstellen-Standards im Dialog mit interessierten Partnern aus Wissenschaft, Wirtschaft und Politik zu einem praxisgerechten Standard für den vollautomatischen regionalen Handel kleiner Mengen erneuerbarer Energie erprobt.
Durch eine enge Zusammenarbeit mit Unternehmen aus den Bereichen Heimautomatisierung ("Smart Home") und Energiewirtschaft sowie der Automobilindustrie wird ein möglichst breites Portfolio an Partnern einbezogen, um die Integration des entwickelten Standards an die Bedürfnisse aller beteiligten Akteure anpassen zu können. Durch die Implementierung der Standards in mehreren eigenständigen Energiebroker-Plattformen, welche in Konkurrenz zueinander stehen, kann eine Monopolbildung vermieden werden.
Unter https://energiebroker.cs.hs-rm.de/ haben Sie die Möglichkeit, über die Zahnrad-Symbole verschiedene Parameter (Wetter, Verkäufer- und Käufer-Profil) zu verändern und die Auswirkungen direkt angezeigt zu bekommen. Eine Übersicht über die Funktionsweise der ENERGIEBROKER-Plattform bietet der Erklärmodus, den Sie am unteren Bildrand aktivieren können. Dort können Sie auch die Darstellung der verschiedenen Daten- und Energieströme an- und ausschalten.
Weitere Ausstellungen
---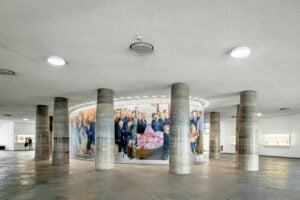 28. June 2022
–
31. December 2030
Die Frankfurter Paulskirche gilt als eines der wichtigsten Demokratiedenkmale Deutschlands. US-Präs...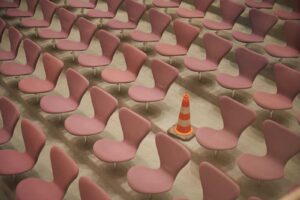 The European Architectural Photography Prize has been awarded every two years since 1995, and since ...