ARCHITEKTURFÜHRER DEUTSCHLAND 2019
Yorck Förster, Christina Gräwe, Peter Cachola Schmal (Hg.)
Vom Umlauftank zum Brauhaus und weiter in die Oper: Der Architekturführer Deutschland 2019 stellt 97 aktuelle Bauwerke vor. Recherchiert wurden die Bauten vom Deutschen Architekturmuseum (DAM). Außerdem waren die Architektenkammern der meisten Bundesländer mit Vorschlägen an der Auswahl beteiligt. Ein besonderes Augenmerk galt den Planungen junger, noch im Aufbau befindlicher Büros.
135 x 245 mm, 224 Seiten mit 530 Abbildungen, Softcover
ISBN 978-3-86922-714-6
EUR 14,–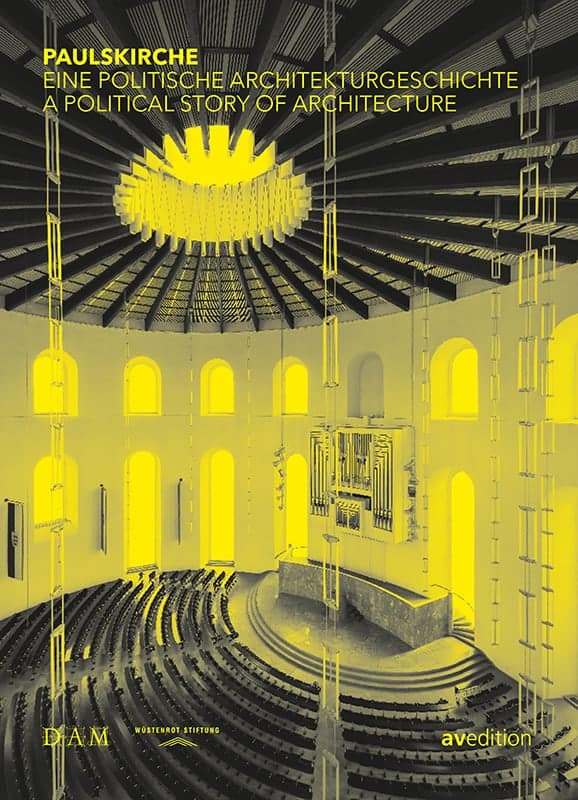 Edited by Maximilan Liesner, Philipp Sturm, Peter Cachola Schmal and Philip Kurz av edition, Stuttgart 27 x 19, 5 cm, 160 pages ISBN 978-3-89986-315-4 (deutsch/english) Available at the museum shop for EUR 29,– Available in bookstores for EUR...