DAM Architectural Book Award 2020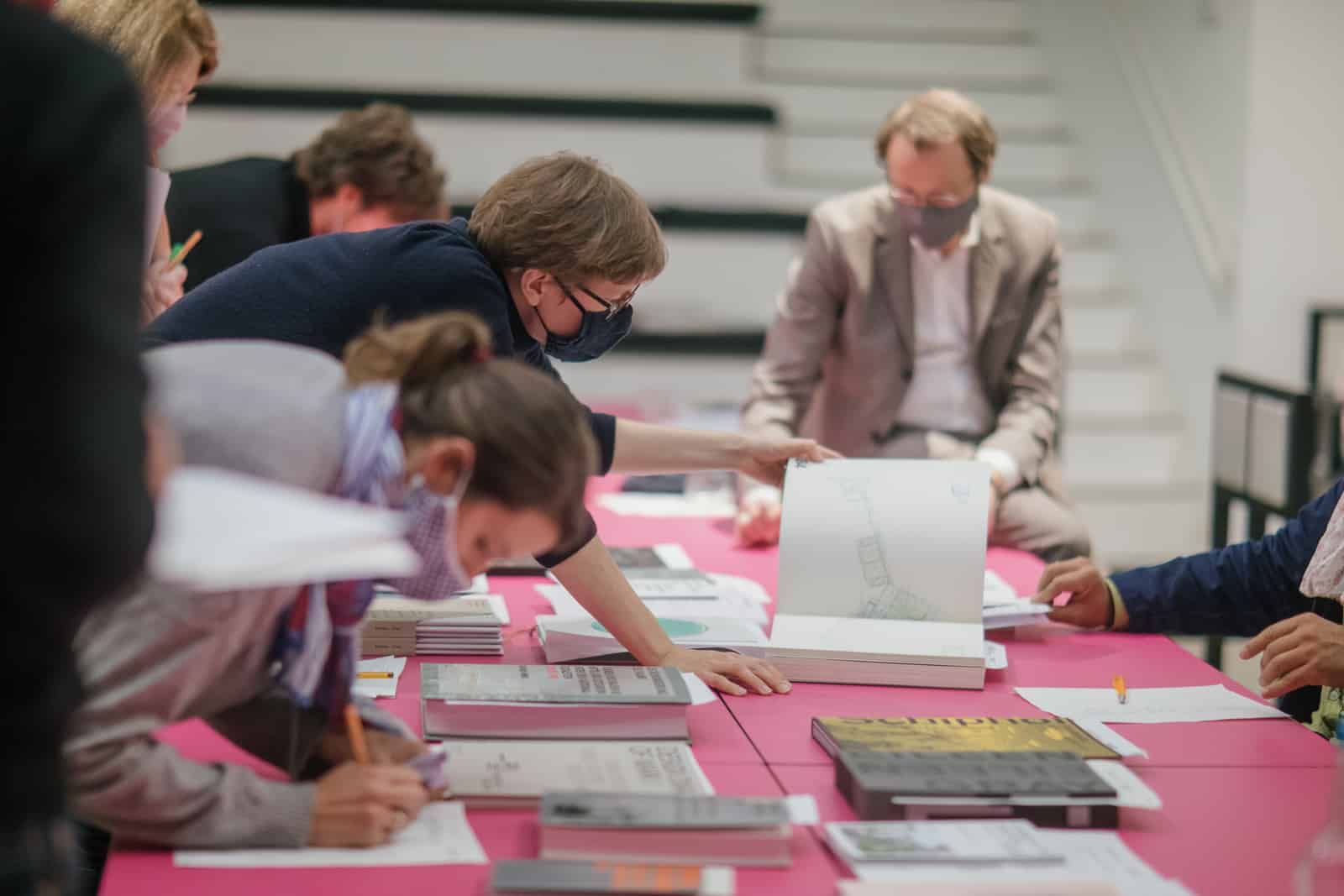 The ten best architectural books
The Frankfurt Book Fair and the Deutsches Architekturmuseum (DAM) are presenting the jointly initiated International DAM Architectural Book Award for the twelfth time. The DAM would like to thank the Society of Friends of the DAM for its generous support of the prize.
The ten prize winners this year are:
Ludwig Leo: Umlauftank 2 / Spector Books
Berliner Portraits – Erzählungen zur Architektur der Stadt / Verlag der Buchhandlung Walther König)
Behelfsheim / Selbstverlag
Holz Bau. Timber Architecture in the Early Modern Period of Germany / GADEN Books
Eileen Gray / Bard Graduate Center
Design DNA of Mark I:Hong Kong's Public Housing Prototype / MCCM Creations
Die Ökonomisierung des Raums. Planen und Bauen in Mittel- und Osteuropa unter den Nationalsozialisten 1938 bis 1945 / DOM Publishers
Schiphol. Groundbreaking airport design 1967–1975 / nai010 publishers
Vokabular des Zwischenraums. Gestaltungsmöglichkeiten von Rückzug und Interaktion in dichten Wohngebieten / Park Books
Quirino de Giorgio An Architect's Legacy / Park Books
The prize, unique in its kind and now highly respected, honours the best architecture books of a year. 101 architecture and art book publishers worldwide have responded to the joint call. A specialist jury of external experts and representatives of the DAM selected the ten best architecture books of the year from 274 entries according to criteria such as design, content concept, quality of materials and workmanship, degree of innovation and topicality.
The virtual award ceremony will take place on October 16, 2020 from 5 – 7 pm and will be transmitted via livestream on: https://www.youtube.com/watch?v=Rorwop_53Vs
All submitted books will be presented to the public in the DAM auditorium from 21 October to 8 November.
The press images in the preview are available for download in print quality via the following button:

Press images – free of charge for the unique, purely editorial use in the direct context of the DAM ARCHITECTURAL BOOK AWARD, mentioning the author/copyrights